Reference print gamuts for Consistent Colour Appearance assessment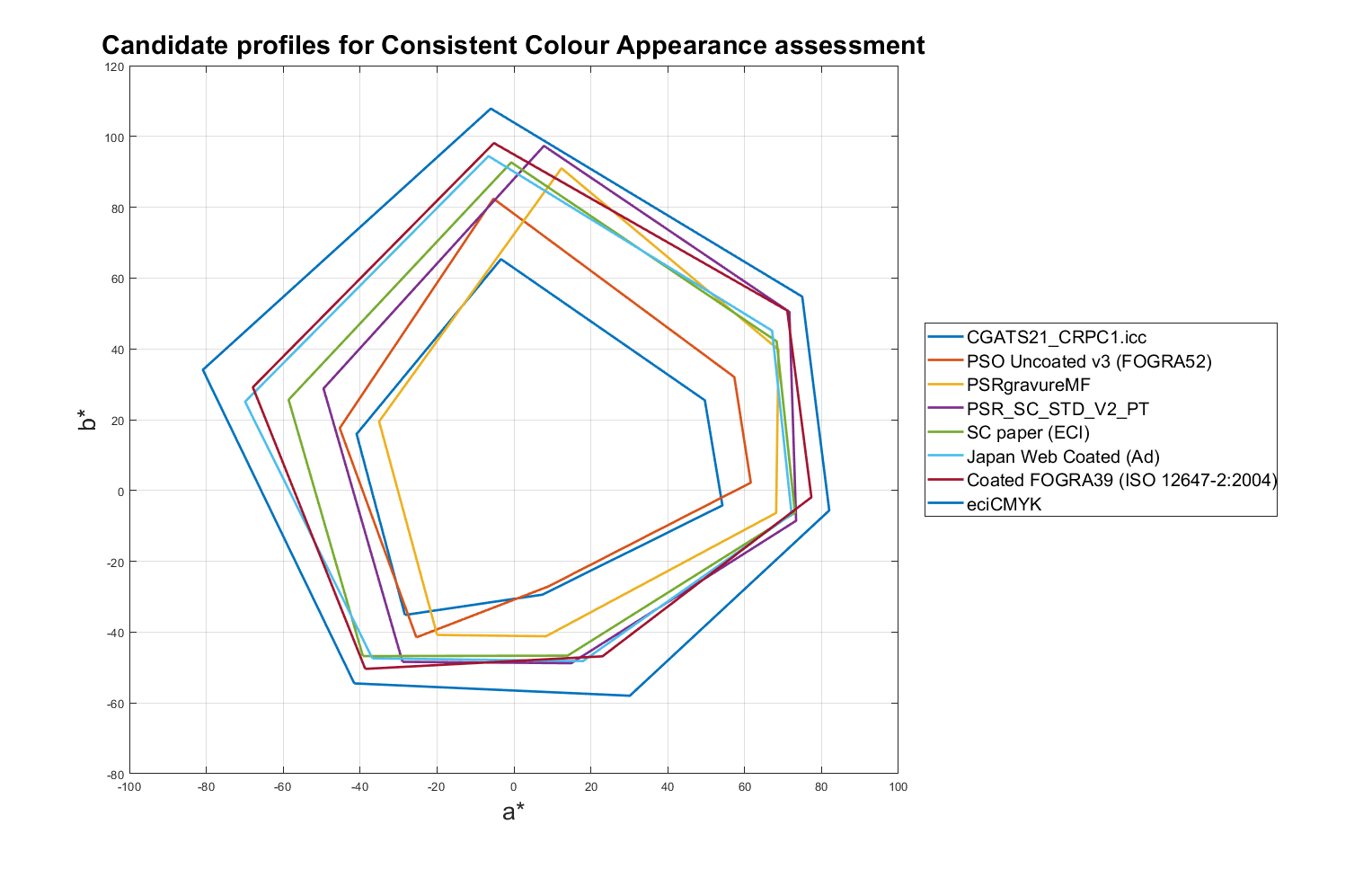 Intended use
The set of reference printing gamuts (see below) is identified to enable exchange of results when assessing the effectiveness of Consistent Colour Appearance reproduction algorithms. It is recommended that where possible the characterisation data is used as the primary reference, however, it is recognised that there may be some cases where it is more convenient to use the ICC Profile as a starting point.
In some cases no characterisation data is available. In these cases the A2B1 table data should be used.
Reference printing gamuts
Adding new references
The colour gamut of printing systems is changing rapidly and we recognise that there may be other common colour gamuts that are substantially different from all of those included here. If you are able to provide additional reference print gamuts that you believe will help in the assessment of Consistent Colour Appearance please contact Phil Green or Craig Revie.