ICC Developer Conference 2018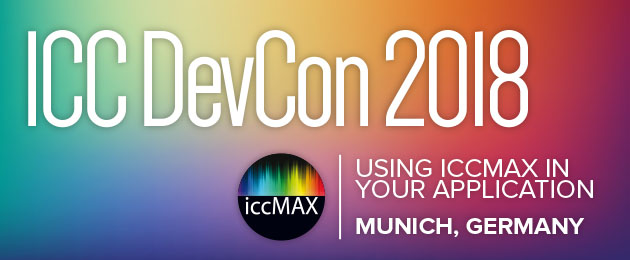 February 27 2018
Fogra Research Institute for Media Technologies
Einsteinring 1a
85609 Aschheim b. München
The next International Color Consortium Developers Conference "ICC DevCon 2018" will be held in Munich on February 27, co-located with the Fogra Color Management Symposium. There will be a panel of expert speakers on advanced colour management topics, and an iccMAX hands-on workshop. Plan to join us there!
The Program is available.
See a video summary of the most recent Developer Conference, DevCon2016.
Register here.
To be added to the DevCon2018 mailing list, email the ICC Technical Secretary
Information on sponsoring DevCon2018 is here
---
DevCon Sponsors
&nbsp
&nbsp